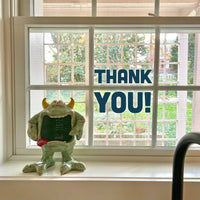 What a day! No words.
Ok, maybe a few words… y'all rock. Vendors, customers, helpers, family, and friends.
NEW event- The monsters are going to have a drinking contest at Monument City Brewery! December 3, 12-5 pm. Come drink yummy beer and say hi.
Monument Brewery
Extremely well made pottery with personality.
Claymonsters are handmade lovable and functional ceramic monsters that take the form of coffee mugs, cookie jars, spoon rests, soap dishes, bowls, shot glasses, and much more. Each Claymonster is one-of-a-kind, so very limited quantities are available.
Due to high demand, we launch sales events where monsters can sell out quickly.  Don't forget to sign up for our email list at the bottom of this page or follow us on Facebook or Instagram for sales updates, previews or exciting monster news.
WARNING! Owning multiple monsters may result in raucous parties while you're asleep.